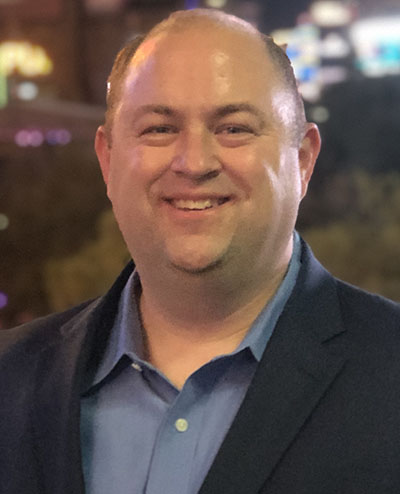 ROBERT J. CALDWELL, ESQ.
OF COUNSEL

rcaldwell@wileypetersenlaw.com
Robert J. Caldwell is Of Counsel with Wiley Petersen, where his practice focuses on business law and litigation, sports and entertainment, mergers and acquisitions, employment, tort and international law matters. In addition to his work with Wiley Petersen, Bob is General Counsel of MMA Global Group, Inc., the operating company of start-up mixed martial arts promoter Rise Combat; and its affiliate, TrioMedia, Inc., owner of the FLXcast streaming platform, a world-wide distributor of sports and entertainment content. Prior to joining the firm, Caldwell worked nearly 20 years for prominent Las Vegas firm Kolesar & Leatham, as Shareholder, General Counsel and Chair of the firm's Sports and Entertainment Practice Group.
Over the years, Bob's sports and entertainment clients have included professional sports teams, sports ownership groups and elite professional athletes, including some of the most successful champions in the history of mixed martial arts. Bob is internationally recognized for his work in soccer (association football). He remains the only American to have graduated from UEFA's Football Law Programme, an advanced certification in the laws, rules and regulations governing world football. He has also been selected to participate in the next edition of the Executive Masters in Global Sport Governance (MESGO) program sponsored by UEFA, FIBA, the IIHF and the University of London's Birkbeck Sport Business Centre. Bob is frequently asked to consult on matters pending before the disciplinary bodies of FIFA, UEFA, CONCACAF, the U.S. Soccer Federation and the international Court for Arbitration of Sport (CAS). His soccer clients have included some of the largest clubs in the English Premier League, German Bundesliga, Italian Serie A and Spanish La Liga. He regularly represents ownership and investment groups seeking to start or buy teams in the United States and Europe.
An accomplished author, Bob, along with mentor Joel Mohrman, co-authored "Handling Business Tort Cases." The two-volume treatise on business litigation was published in 2015 by Thomson Reuters/West Publishing, the world's largest publisher of legal books. He is also the author of the Nevada chapter of "A Practitioner's Guide to Class Actions," published in 2017 by ABA Publishing. During the global COVID-19 pandemic, Bob wrote several articles on the virus' effect on global sports, including "What North American Sports Can Learn from the German Bundesliga," published by Sports Business Journal.
Bob is a member of the Executive Committee of the Union Internationale des Avocats (UIA/International Association of Lawyers), the world's oldest multilingual association of lawyers. He serves as the UIA Director of Communications and Vice-President of the UIA Sports Law Commission, having previously served as President of the UIA Litigation Commission. Bob has also been active in the American Bar Association's TIPS Section, where he served as Revenue Officer, Chair of the Business Litigation Committee and Chair of the International Law Committee. Bob has lectured around the globe on issues involving sports, gaming and contract law, and international litigation and arbitration.
Fluent in German and proficient in Spanish, Bob also volunteers to represent abused and neglected children in court proceedings as part of the Children's Advocacy Program of the Legal Aid Center of Southern Nevada. He has been recognized by SuperLawyers Magazine as one of Nevada's top business litigation attorneys every year from 2013 through 2021.